What are BIOS & CMOS Passwords:: BIOS Or CMOS Password is the Authenticate Information given to BIOS (Basic Input Output System).
The CMOS or BIOS password is given to the computer for an extra layer of security so that it can prevent unauthorized access.
The BIOS Passwords are generally stored in non-volatile memory and can be cracked with hardware and software tricks and tips. BIOS Is a Program That is used by microprocessors to get control of the computer boot process.
The Bios password is stored in CMOS Battery. Which is called a Complementary Metal Oxide semiconductor BIOS Password is stored in the CMOS Battery even when the computer is off
Sometimes the BIOS Password can get you irritating as well as frustrating when the computer owner forgets the password the computer screen prompts the user to enter the password and without the correct password you are given access to the computer.
The user will not be allowed to access the computer without entering the correct password. User Has to Remove the Password With the Techniques Given Below.
How to Reset BIOS Password Using Dos Command
This Is the Easiest and Simple Method To Remove BIOS Password From Your Computer but before trying this you must be aware of some basic dos commands their uses and their features. To get a basic understanding of dos commands or MSDOS just look for our articles related to MS-DOS.
Step 1:: Boot Your Computer With Bootable CD Such Hiren or Win98 Or with Dos Bootable Pen drive.If You Don't Know About Booting Click Here. Creating or making a dos bootable pen drive is extremely easy and once created can serve you for a number of days.
I personally use dos bootable pen drives for removing or resetting BIOS |CMOS passwords & flashing my BIOS, which I find very easy with the help of dos bootable pen drives or flash drives.
Step 2 :: Type the following command in the command line once getting a close look you will notice that there is a slight difference between 0 and o .Where o is a Alphabet and 0 is a digit.
Debug (Press Enter)
o 70 2e (Press Enter)
o 71 ff (Press Enter)
Quit (Press Enter)
Note :: After typing the command in the command window. Restart Your Computer By Pressing CTRL+ALT+DEL or simply press the restart switch which is present on the front side of the computer cabinet or simply switch of the computer and start it again by pressing the POWER key of a computer or laptop.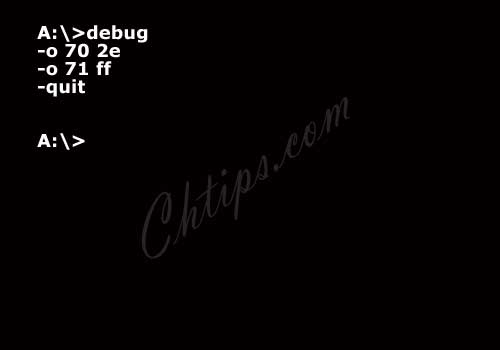 Also Read ::
Reset BIOS Password Using Hiren Boot CD
Step 1

:: You Must Have a Hiren Boot CD Download Hiren Boot CD

Step 2::

Download the zip And Burn it on the CD or DVD.

Step 3::

If possible unplug the Hard disk from the computer for any further complications. This is a good practice as when removing or clearing BIOS password you don't want a hard disk drive to be connected.

Step 4::

Boot Your Computer using Hiren Boot CD Boot Your computer

Step 5::

Select Start Boot CD And Press Enter Or Press 2 and Hit Enter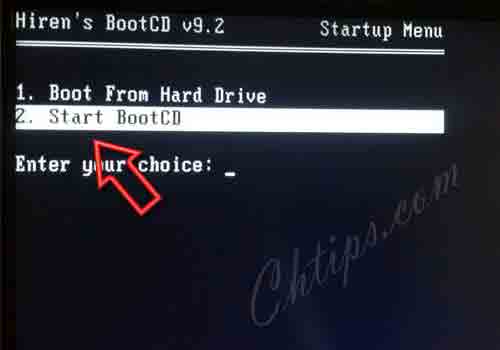 Step 6 :: Click on Next.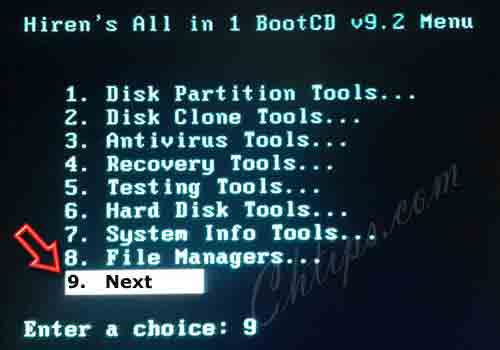 Step 7 :: Select Dos and Hit Enter key from Keyboard.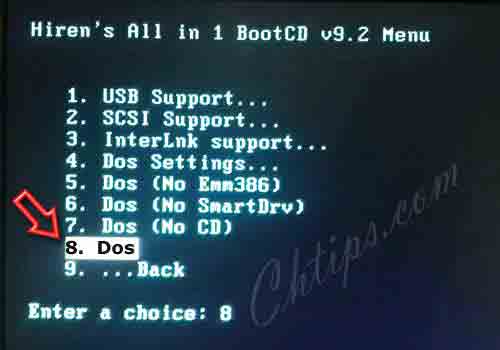 Step 8 :: Again Select Dos And Hit Enter key from Keyboard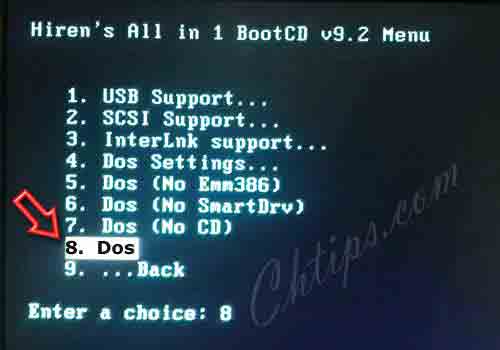 Step 9:: Now Hiren Boot CD Will Show You a Dos screen Just Type Killcmos And Press Enter to Remove the Bios Password.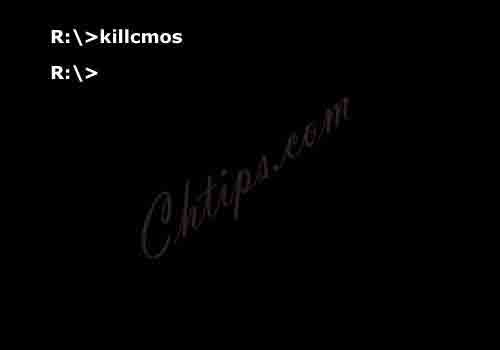 Restart your Computer BIOS pass has been successfully Removed from Your System….Congratulations
Method 3
Also Read ::
Reset CMOS Password Using Clear CMOS Jumper
Step 1

:: To Break CMOS Pass using CMOS Clear Jumper. Most important is that you must remove the power supply from the motherboard unplug your power cable which is attached to the SMPS[Switching Mode Power Supply]& Computer Cabinet

Step 2::

Open the cabinet. And search for CMOS battery the CMOS clear jumper is normally found near CMOS battery. The Jumper name can also be printed on the motherboard as 1] CLR_CMOS 2] CLEAR_CMOS 3] BIOS_CONFIG 4] CLS_CMS 5] CLEAR_CMS

Note::

(Please Don't use jumper when Your computer is running it can seriously damage Your Motherboard)

Step 3::

Now Look at The Image given below carefully here 1 & 2 are in normal position …just unplug the jumper from 1 and 2 and insert it on 2 and 3. As you have inserted jumper on 2 & 3 waits for 15 seconds After 15 seconds remove the jumper from 2 & 3 and put it to its normal position that is 1 & 2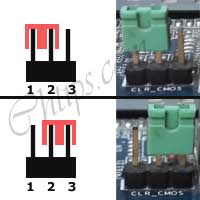 Step 4:: Now connect the power cable and start your computer you will notice that your bios pass has been removed
Method 4
Take Out The CMOS Battery for An Hour
Step 1:: This is also one of the important methods as CMOS CELL commonly called CMOS battery stores DATE, TIME, and PASSWORDS when removed from its socket can discharge all the voltages and hence BYPASS the BIOS Pass.
Method 5
Also Read ::
How to Crack BIOS Password Using Dos Bootable Pendrive or Flash Drive
Step 1 :: You Need A Dos Bootable Pendrive Click Here To Create A Dos Bootable Pendrive
Step 2 :: After Creating Dos Bootable Pendrive . Download PWD Breaking Tools zip Download Here
Step 3:: After Downloading Zip File ..Copy the Zip file in Pendrive Extract The Zip File in your USB Pendrive …You Will See a folder name CMOS. Inside the CMOS folder there is a File Name cmos.exe this is a password breaking utility.
Step 4:: Now As are preparation is ready ..Unplug Your Hard disk From the cabinet ..Plug the Dos Bootable Pendrive which you have created using Rufus Software …And Boot Your Computer using Pendrive How To Boot Computer Using Pendrive
Step 5 :: Now Your Computer Will Start With C:/> Type Dir/p/w And find Folder Name CMOS Go Inside the folder/Directory Using Cd command after Entering the Directory / Folder Type CMOS And Press Enter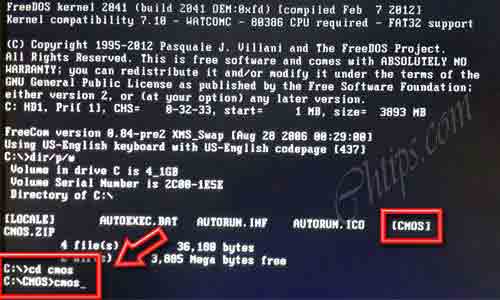 Step 6 :: Select Break CMOS Password or just Enter 1 From Keyboard To Break cmos Password.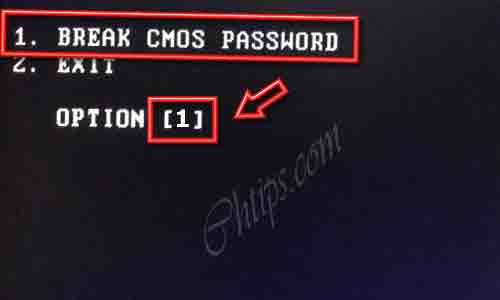 Step 7:: Please Wait For Some Time And Restart computer Your BIOS Password has been Successfully Removed …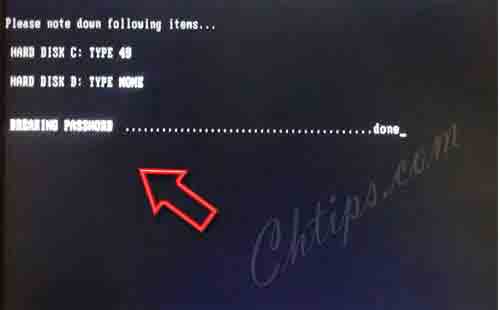 Method 6
Clear BIOS Using Backdoor Passwords
Complete List of Passwords With Their Manufacturer's Award BIOS Backdoor Passwords :
ALFAROME
ALLy
aLLy
aLLY
ALLY
aPAf
_award
AWARD_SW
AWARD?SW
AWARD SW
AWARD PW
AWKWARD
awkward
BIOSTAR
CONCAT
CONDO
Condo
d8on
djonet
HLT
J64
J256
J262
j332
j322
KDD
Lkwpeter
LKWPETER
PINT
pint
SER
SKY_FOX
SYXZ
syxz
shift + syxz
TTPTHA
ZAAADA
ZBAAACA
ZJAAADC
01322222
589589
589721
595595
598598
AMI BIOS Backdoor Passwords
AMI
BIOS
PASSWORD
HEWITT
RAND
AMI?SW
AMI_SW
LKWPETER
CONDO
Phoenix BIOS Backdoor Passwords:
Backdoor Password with Their Manufacturer's
MANUFACTURER
VOBIS and IBM
Dell
Biostar
Compaq
Enox
Epox
Freetech
IWill
Jetway
Packard Bell
QDI
Siemens
Toshiba
Common Passwords which are used
merlin
Dell
Biostar
Compaq
xo11nE
central
Posterie
iwill
spooml
bell9
QDI
SKY_FOX
Toshiba