Google reviews are an essential part of any online and offline business. The reviews make a business more credible and reliable in customers' eyes.
They are also responsible for creating brand awareness, business branding, and product branding
Therefore, many users ask questions in the forums like Can You Pay for Google Reviews for better search engine visibility.
The reviews and comments benefit customers' respect and eventually make more money.
An extensive collection of positive reviews makes a customer choose your business or service and increases your overall online reputation.
What is Google Reviews Business?
Google reviews help users find a better service or product that suits their needs with a higher degree of Credibility.
The review allows users to buy or hire better services or products.
Google reviews help local businesses improve search engine rankings and eventually lead to more revenue.
They also gain popularity and trustworthiness among customers.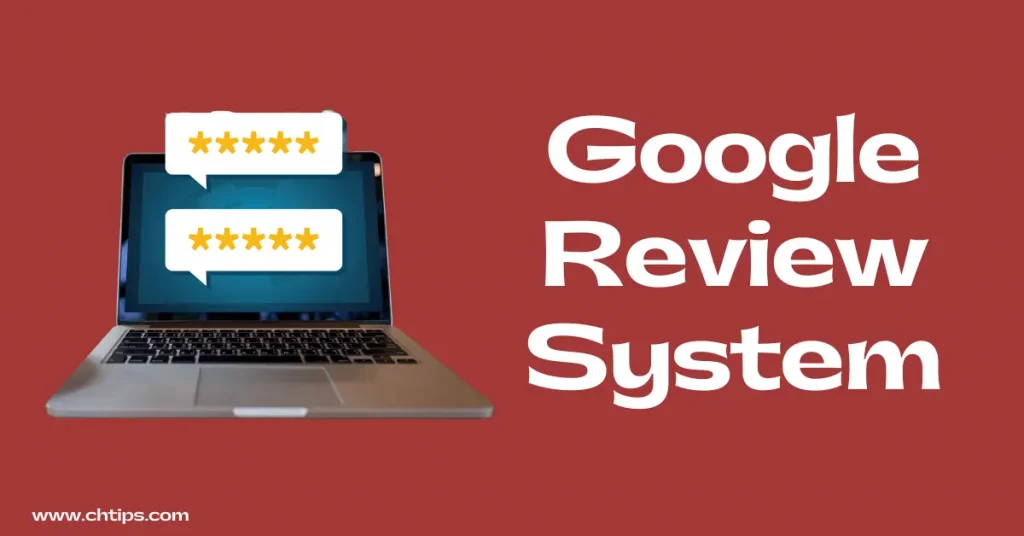 Most users read user reviews before deciding to buy or hire a product or service. Therefore the role of reviews is more beneficial among internet users.
In 1999, the first online review system was seen and witnessed; they are extensively designed and developed for the seller or eCommerce websites.
2001 was the year when the business directory and a local listing came into the scene.
A review can be written by any Google registered user for your knowledge and experience with the product or service offered by the company or organization.
The Google My Business listing can be witnessed with Google reviews for better exposure.
Can You Pay for Google Reviews
Absolutely not. You should never ever pay for Google reviews to any individual or agency. Buying fake reviews is against Google policy guidelines.
Google these days is extremely strict on such activities, its algorithm tracks such activities, and if found guilty, your account will get banned for a lifetime.
Google reviews are a natural process to organically build an online presence and reputation; manipulating this can harm your business seriously.
Disadvantages of Paying for Google Reviews.
Your account may be banned or terminated.
It can ruin your online reputation.
Bad user experience.
Loses trustworthiness.
Business goes down.
Loss of trust among customers.
Can You Pay for Google Reviews with Picture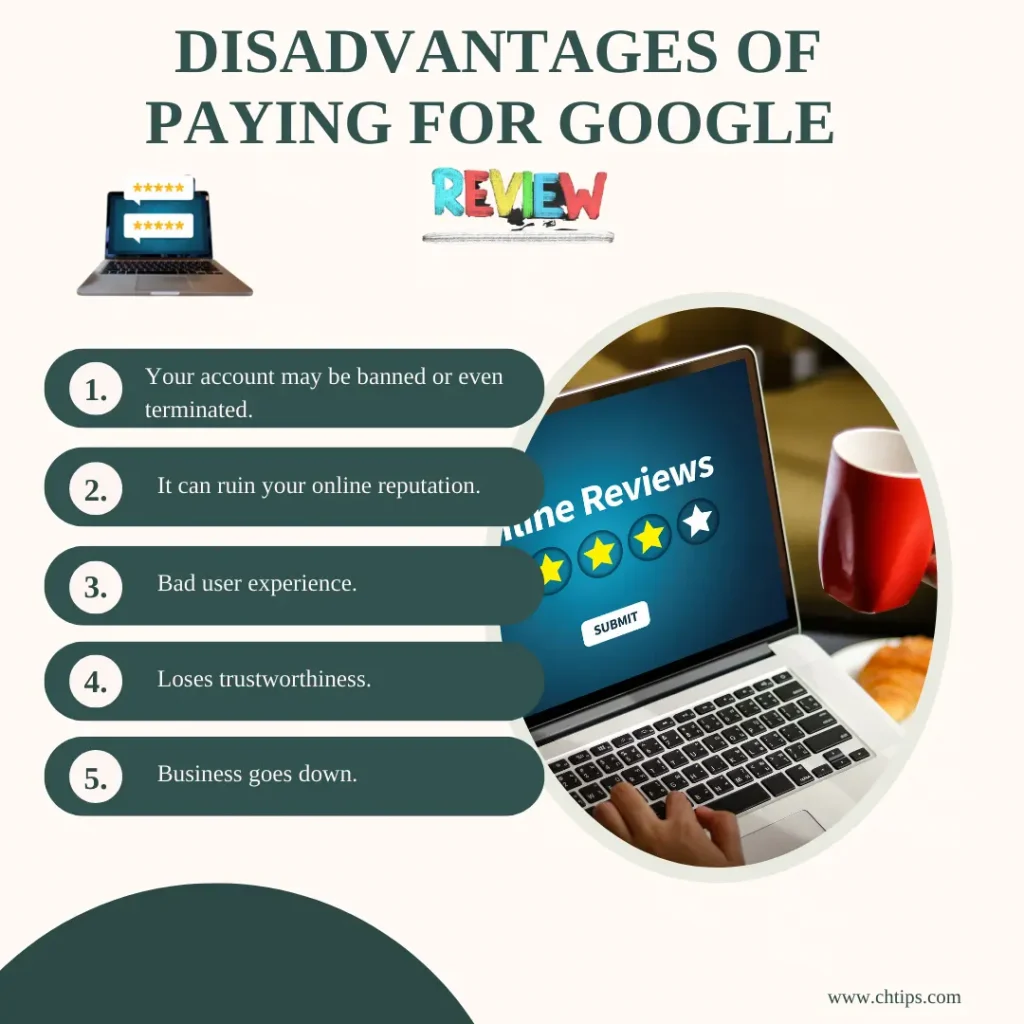 Terms and Conditions for Google Review | Google Review Policy
Never ask or pay someone for bulk positive reviews.
Never stop someone from writing reviews on specific businesses, products, or services.
Never hire or pay any agency to improve Google reviews.
Never review your own business, as they may violate Google policy guidelines.
Bulk reviews from any software or bots are strictly prohibited.
Spam reviews are automatically removed from the listing; therefore, using this technique may harm your business or even be banned from Google.
7 Advantages of Google Reviews
There are certain advantages of Google review that are explained below.
Google Reviews Boost Local SEO [Search Engine Optimization] Ranking.
Google Review System also Built Credibility.
They help build Brand Awareness.
They are helpful in Product or Business Branding.
The CTR [Click Through Rate] improves the overall traffic of the business.
Increase Customer Trust.
Increase Return on Investment.
People Are Also Reading
Frequently Asked Questions [FAQs] for Google Reviews
Do You have to Pay for Google Reviews?
Absolutely Not. Google customer review is a free platform where Google collects customer suggestions and feedback.
Can Google Reviews be Trusted?
Yes, Google Reviews are very reliable.
What is the Purpose of Google Reviews?
Google Reviews are a credible source of information about businesses and websites.
Can Google Reviews be Removed?
No, to remove such reviews, one needs to contact Google. This should be done if the review violates Google policy or is a negative review.
Do People Buy Reviews?
Yes, there are many digital marketing companies online as well as offline who offer such services.
Get In Touch
I have also written and compiled some articles on computers and telecommunications, and please go through them.
I hope you will like reading it.
I hope all the questions and queries related to Can You Pay for Google Reviews are answered here.
Don't hesitate to contact me, and if you need to add, remove or update anything from the article, please let me know in the comment section or via email.
I will be more than happy to update the article. I am always ready to correct myself.
Please share this article with your friends and colleagues; this motivates me to write more related topics.
!!! Thank You !!!