What is Pen Drive Commonly known as a USB flash drive it is a portable device which means it can be easily transferred from one location to another due to its compact design it looks like a pen shape and therefore it is named a pen drive.
The pen drives are used in a wide range in the world they have easily replaced CDs, Floppy Disk due to their huge data storing capacity and faster data transferring speed.
Pen drives and USB flash drives are connected to USB (Universal Serial Bus) Port which is available on computer motherboards they are used without any additional power supply they receive the power directly from the USB port itself and hence are playing a dominant role in the PC world.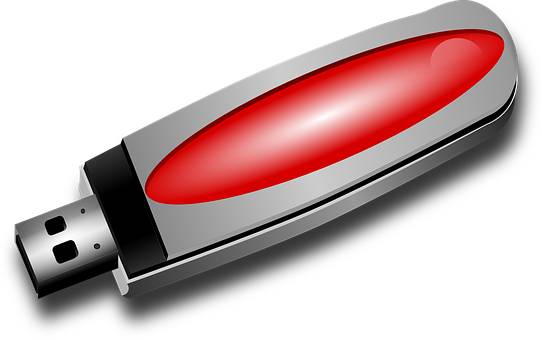 Pen drives, USB Flash drives, thumb drives come in huge data storage capacity from 2 GB to 128 GB.

The USB Memory Stick comes with different inbuilt features embedded in itself such as a built-in camera, built-in audio, and video playing applications.
These devices enable users to transfer data from one computer to another with ease with no data loss.
The USB Memory Stick and USB flash drives are Plug and play devices i.e. they do not require any additional drives or software and hardware or application to run them they are easily connected to USB 1.0 and USB 2.0 of desktops, laptops, palmtops, and even in small mobile devices which makes their approach more incredible and vast.
Nowadays USB Memory Stick is also used in the form of bootable medium they are widely used in installing an operating system where no optical drives are present, they are used in read, write, delete, and updating data inside these devices.
Pen Drives Architecture
The pen drives consist of a small printed circuit board typically in a plastic or metal body, they use a technology name EEPROM (Erasable Programmable Read-only Memory) for read, write, and erasing data It is highly durable solid stage storage.
This Flash memory which saves data and data output is controlled by a crystal oscillator that has 12 MHz clock signals.
Also Read ::
Advantages of Pen Drives and USB Flash Drives
As everyone knows how pen drives and USB flash drives are ruling the IT World because of its some brilliant features, it has replaced the conventional devices which were used for a data storage medium.
Below I have tried to mention some of the advantages of pen drives.
Pendrive comes in huge data storing capacity from 64 MB to 128 Gb.
They consist of a compact design which makes them portable.
They are used as bootable mediums.
They have a faster data transferring rate compared to other Computer devices.
They can hold or store data with almost permanent memory and also called secondary storage devices.
Pen drives or USB Flash drives come in a variety of sizes and can be kept in a pocket for easy transportation.
They are not damaged due to scratches like CDs and DVDs.
Disadvantages of Pen Drives and USB Flash Drives
Pendrives | USB Flash drives are so small that they can be easily misplaced.
They are the primary source for spreading Computer viruses and can easily infect another computer if comes in contact if not taken proper precautions such as Scanning with good Antivirus.
Famous Manufacturer of Pen Drives
Transcend
Kingston
SanDisk
I-Ball
HP