Identifying or know your Computer motherboard is a very easy task. Why do you need to know your motherboard?

This is the first question it may come to your mind it may be because you may need to install or update drivers, or you need to upgrade your system configuration for example Need more capacity of RAM | Memory or upgrade your CPU | Processor
OR Just for knowledge sake if you're a student or professional or just want to check whether you purchased the right brand you ordered.
As all the computer peripherals and devices are attached to the motherboard using cables and wires to upgrade your system you should be aware of the model No, Serial No, and manufacturer of the motherboard.

Also Read ::
Identify Your Motherboard Using Windows
Here you are going to learn to identify the motherboard which is installed in your Personal computer system. They usually look similar to one another but the basic difference is their serial no, model no, and their manufacturer.
So to know the model no, serial no and manufacturer follow the below given steps ::
Step 1::

Go to start—->Run

Step 2::

Type In the box —–msinfo32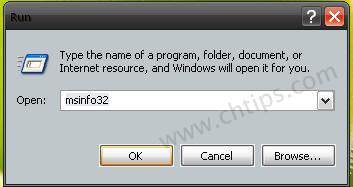 Now Click on the OK button to find the MB manufacturer, model No, and serial no the below picture shows the complete detail of your system configuration.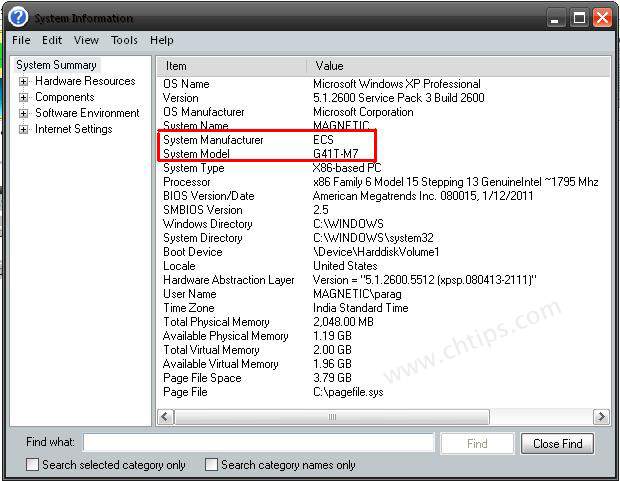 In the above image of system configuration here you can easily identify the manufacturer which is ECS and system model that is G41T-M7.
Method 2::

Step 1::
Go to Start —->Run
Step 2::
Type in the box —-dxdiag click on ok to find the system configuration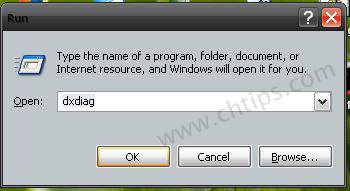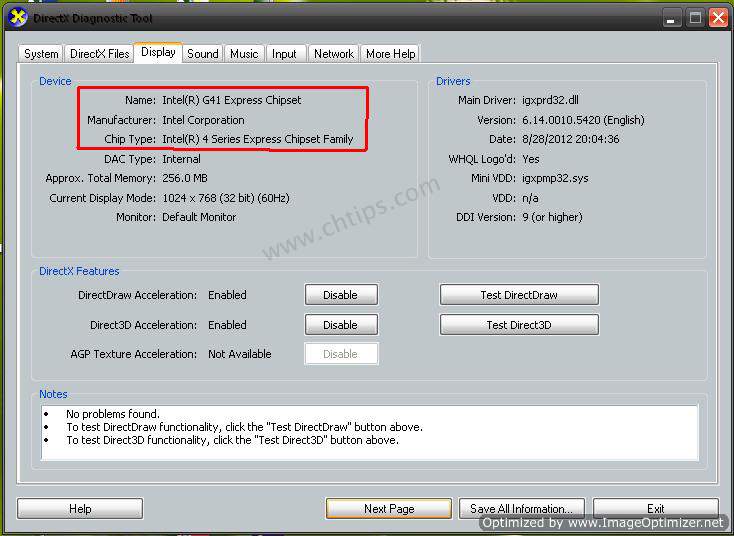 The above Image of the Dxdiag command shows the complete details of system configuration, name , manufacturer, and chip type.

Method 3::
Step 1::

Go to Start —->All Programs—Accessories—-System Tools—- System Information Now click on tools in the menu bar and click on dxdiag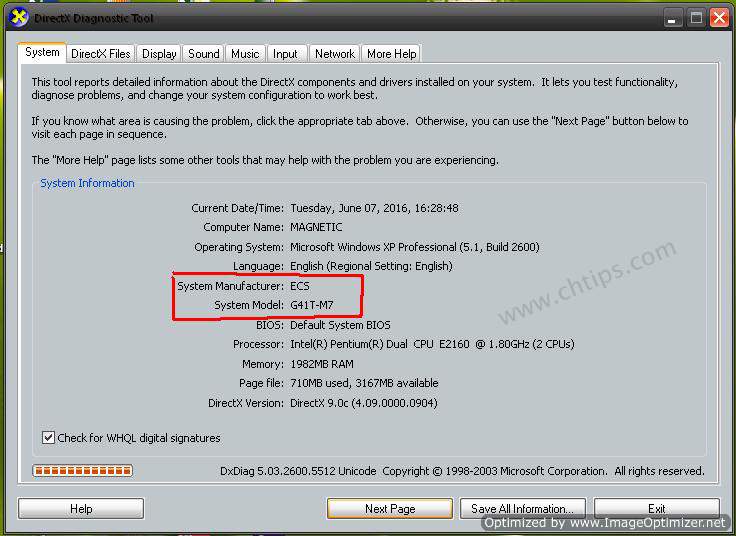 Also Read ::
Identify Motherboard Using Third Party Software
There are numerous third software which is used to identify or find computer motherboard and system configuration. Using this software you can easily detect Main board, Ram, BIOS etc. Now using this software you will not require to open the computer case and detect visually.
Some of the Computer software which are widely used for this purpose are ::
CPU-Z
Belarc Advisor
System Spec
Sandra Lite
AIDA64
Hwinfo32
CPU-Z:: This software is used to know the system configuration. That are RAM, BIOS, motherboard, etc. You can download here the software and run it to find any of the system information you need.

After installation is completed you will find an icon that appeared on your desktop. Next thing is to do just go and double click on the icon soon on your desktop screen the following image will appear.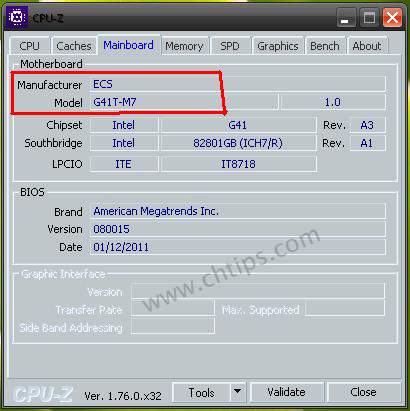 In the above image of CPU-Z you can easily find manufacturer and model No of your MB..
Belarc Advisor:: Using Belarc Advisor it is very easy to detect Mainboard and find system configuration. Download Berlac ADvicor and run the software.