A patent is a legal right that provides an individual or organization with a particular product, invention, design, or service. If any person or organization apart from the patent holder uses without the prior permission of the patent holder can face legal action as per the norms of their own Country.
A patent attorney is a legal professional trained in the field of patent law. State bar associations license patent attorneys, and they must pass a series of exams to earn their licenses.
A computer science patent attorney can work in the field of software and services related to IT [Information Technology].
Currently, the World Trade Organization has reduced the patent validity period to 20 years, which earlier used to vary from Country to Country.
What is a Patent Attorney?
A patent attorney is a lawyer who has specialization in patent law.
A patent attorney's job is to help you get patents for your inventions, products, or services and then defend those patents if they are challenged by someone else in the courtrooms.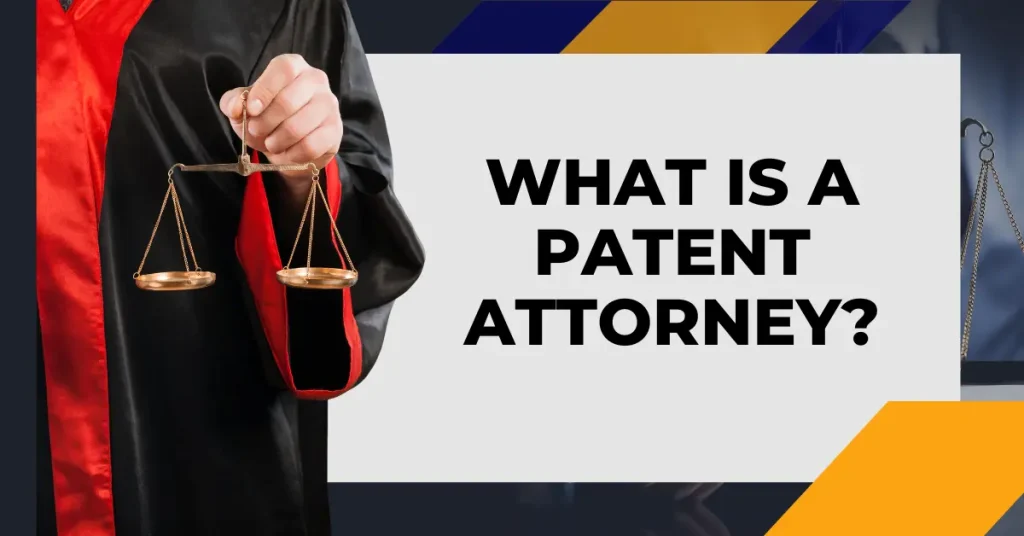 The Patent Attorney also helps protect intellectual property and brands against any misuse from individuals or organizations.
The Patent Attorney collects all the documents required for a patent on the client's behalf.
The Patent Attorney's role can differ according to the need and requirements of the organization.
Some attorneys focus on drafting patents themselves, while others concentrate on defending patents that have been infringed upon or violated by another company or individual.
Patent attorneys work for companies that make products or software and businesses that provide legal services, such as corporate law firms or individual attorneys specializing in intellectual property law (IP).
A patent attorney with a computer science or engineering degree in [Information Technology, Computer Technology] can be a good fit for offering services in the software industry.
The computer science patent attorney can be helpful in trademark registrations, intellectual property rights, copyrighting software services, etc.
Computer Science Patent Attorney
Patent attorneys are professionals and specialized lawyers capable of protecting their client's intellectual property against any misuse.
They can also defend their client's patent against any person or organization in the court.
The Computer science students are aware of software, hardware, machine learning, Artificial intelligence, cybersecurity, and innovations happening across the field of IT [Information Technology].
Therefore, this professional stands a good chance in evaluating the document needed for patent drafting.
They are aware of the needs required in computers and modern technology.
The aspirant who needs to be a patent attorney must have a degree in any relevant field like computer science, engineering, or any graduate, preferably an engineering background in the computer trade.
They also need a law degree and have to pass the relevant exam conducted by the bar council.
These exam and eligibility criteria depend entirely on the Country's laws you desire to practice.
An engineering degree can help patent attorneys immensely as they can understand their clients' basic and advanced requirements.
They can also throw some valuable suggestions and opinions into the process.
They can also add value to the client's needs. Also, their previous knowledge can help them draft a comprehensive patent application with minimal chances of rejection.
Modern technology is developing rapidly with the help and assistance of Artificial intelligence and Machine learning; therefore, the need for such professionals is high in the field of a patent attorney.
Receiving a patent can be very hectic, complex, and time-consuming while doing personally without any professional intervention.
Usually, patent applications are approved within 8 months to several years, depending on your geographical location.
The patent is approved by USPTO [US Patent & Trade Office].
According to many professionals, pursuing your career in the field of patent attorney after completing a technical degree can be more beneficial than others.
How Can Computer Science Patent Attorney Help?
A computer science patent attorney specializes in patent law but also has a degree in computer science or engineering.
A computer science patent attorney can help and assist individuals or groups of individuals or organizations in preventing their inventions or discoveries from being stolen or misused by others.
The services a computer science patent attorney can offer are included.
Can properly manage documents needed for a patent and write applications. They can provide valid views, opinions, and ideas for the process and patent handling.
They can fill the application accurately with minimal errors to avoid rejections.
The computer science patent attorney can help you avoid issues regarding software's legal matters.
They can represent you in court, defending the patent if someone misuses it.
They can negotiate with any companies that infringe on your patents.
An experienced patent attorney with a knowledge of software or related services can help you greatly in solving many issues.
The prior check can be investigated before applying for a patent; the attorney does this research to know whether the patent is registered before for any services or inventions.
Top Patent Attorney Salary in USA & UK
| | | |
| --- | --- | --- |
| # | Experience | Salary |
| 1 | 2 Years | $48,000 to $60,000 per year. |
| 2 | 5 Years | $60,000 to $72,000 per year. |
| 3 | 10+ Years | $80,000 to $1,00,000 per year |
| 4 | 1 to 2 years | $48,000 to $92,000 per year. |
Useful Video On : Computer Science Patent Attorney
Different Types of Patents
There are five types of patent that are included below.
Product Patent.
Process Patent.
Utility Patent.
Design Patent.
Plant Patent.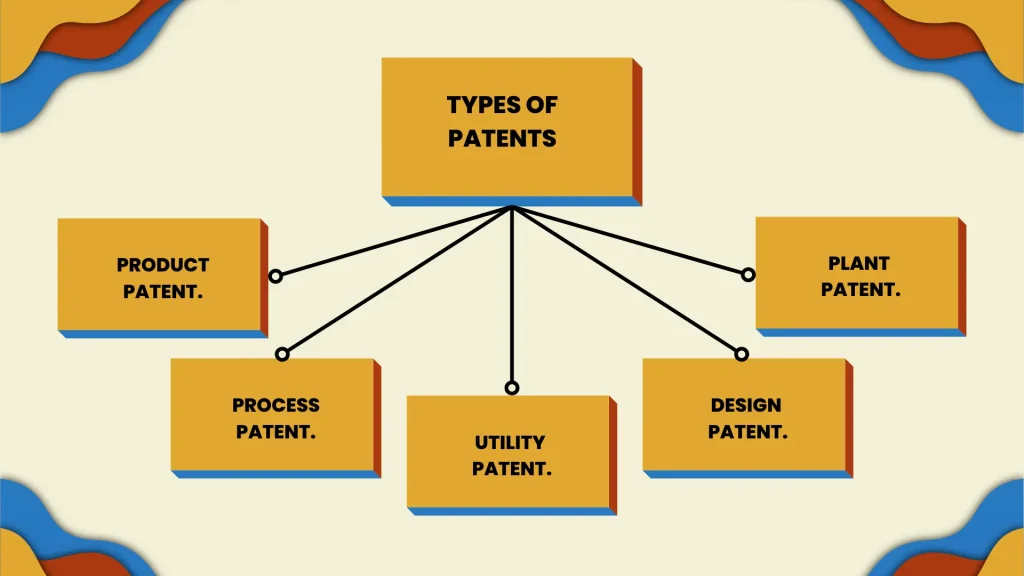 #1. Product Patent.
Product patent helps individuals or organizations so that their product can not be copied, misused, or manufactured without the prior permission of the patent holder.
If done so, it is considered a criminal offence and can be dealt with accordingly.
There are various types of products in the market, but still, prominent differences can be witnessed.
For Examples. Numerous companies are dealing in chips; you can see that the taste, packaging, and design are entirely different. This is because of the patent the organization has received.
Some visible differences are colour, packaging, design, name, and taste.
#2. Process Patent.
Modern Products are built and manufactured with the help and assistance of new and updated technology.
Every company that built such products keeps its entire process of development secret so that it cannot be copied or misused by its counterparts and competitors.
Nowadays, the modern patent attorney helps individuals patent their process to secure their business from cheaters.
#3. Utility Patent.
A utility patent protects any invention that is handy in the everyday World.
This includes inventions related to electronics, computers, mechanics and other fields of technology.
The term "utility" comes from the fact that this type of patent covers only those inventions that are useful or have a practical application.
Utility products are used and utilized in daily life and can be considered household stuff.
#4. Design Patent.
A design patent protects the look and feel of an object even if it performs the same function as its competitors' products (e.g., a car's hood).
In addition, a design patent may protect packaging materials used for shipping or storing products sold by retailers (e.g., bubble wrap).
#5. Plant Patent.
A plant patent protects plants against unauthorized propagation and sale by others without permission from their owners—regardless of whether they are patented!
Some jurisdictions require all plant patents to include an illustration showing how the plant looks when fully grown; however, most jurisdictions don't need such illustrations at all — just descriptions of what makes them unique!
The patent process is not a simple one. Getting your idea protected by a patent takes time, effort, and money.
However, it's worth the cost to protect your invention from being stolen or copied by others.
How to Apply Patent for a Product or Service
The patent office is almost in every Country. The patent attorney is capable and has expertise in applying for a patent for a product or invention.
Patent applications include complete detail of the invention so that the patent officer can take an extensive tour of your invention.
The process for applying for a patent for an invention, product or service is complicated and therefore needs professional help and guidance.
Some important things to remember while applying for a patent.
You should be aware of everything related to your product or service.
Evidence and proof to prove that the product or service is yours.
Proper documents are required before applying. Therefore, it is highly recommended to take professional guidance and help.
The online application can be a faster and more reliable way to perform using the internet and applications.
People Are Also Reading
Frequently Asked Questions [FAQs] on Computer Science Patent Attorney
Is Patent Attorney a Lawyer?
Yes, Patent Attorney is a Lawyer who deals with intellectual Property and Securing and Protecting Owner's Property Rights.
What Degree is Best for Patent Attorney?
Patent attorneys usually have a Degree in Science and Engineering.
How Can I Become a Patent Attorney?
The 'Patent Agent Exam' is the qualifying exam to become a patent agent. This examination differs in various countries.
Can Patent Attorney be Called Advocate?
Yes, They Can be Called "Patent Lawyers" or "Advocates".
What is the Highest Paying Lawyer in the World?
Charlie Munger, an American billionaire Investor, Businessman, and former Real Estate Attorney, is considered the Richest Lawyer in the World. He has an Estimated Net Wealth of $2.3 billion.
Which Country Has the Highest Lawyers?
USA [United States of America].
What Does a Software Patent Attorney Do?
Software Patent Attorney works for their clients, who can be investors or developers.
Get In Touch
I have also written and compiled some articles on computers and telecommunications, and please go through them.
I hope you will like reading it.
All the questions and queries related to the Computer Science Patent Attorney are answered here.
If you have any questions about Patent Attorney Computer Science and its Salary.
Don't hesitate to contact me, and if you want to add, remove or update anything from the article, please let me know in the comment section or via email.
I will be more than happy to update the article. I am always ready to correct myself.
Please share this article with your friends and colleagues; this motivates me to write more related topics.
!!! Thank You for Reading !!!